When Kimiko called me with the news that they wanted to scale back their large San Diego wedding so that they could marry in an intimate setting somewhere far from California, and that she wanted me to help her choose a location… I about died of happiness. Though she gave me this honor, I couldn't just choose for her! Originally, they were thinking about Colorado, but I wanted to give her options, so I drafted a list of a billion gorgeous places you can have an intimate wedding. Kai and Kimiko were both drawn to Portland, Oregon, and I did a happy dance knowing we were going to adventure together.
Since hiking to a waterfall ON the wedding day was unrealistic, we opted for an adventure session a few days before. We had to begin our trip with Stumptown Coffee, which is probably all of our favorite coffee shops. Luckily, there is one in Los Angeles, so if you wanna try it, there's your chance! We drove the 45 minutes to Wahclella Falls, passing waterfalls on the side of the freeway (super casual), and preparing for the 100% chance of rain forecasted that day. You know what I loved about this day? Everything was super casual, laid-back and so much fun. Why? Kimiko and Kai are down-to-earth, down for anything kind of people.
The hike itself was only 2 miles roundtrip, but in that rain, we had to be extremely cautious. There was a point where we ducked underneath the side of a cliff, in a cave, and two seconds later, a giant rock fell off that same cliff. Luckily, no one was hurt! We wandered through the forest, finally reaching that insane waterfall. When Kimiko and Kai climbed back up from the rock beneath the falls, Kai said (loosely quoted, if you will), "You know what's crazy? From here, the waterfall looks majestic and all, but when you're down there, you can feel the power of the falls and that's incredible."
Later that night, all four of us (my husband was there, too) freshened up and headed to one of the top Italian restaurants in town, ate delicious Italian food, shared a few bottles of wine, and chatted about creating life philosophies to steer every decision we make. I'll never forget Kai's advice, that life is truly about your Why (your philosophies) and not your What. Things got deep, and my adoration for these two will live forever. And with that, I give you… Kimiko and Kai adventuring through the rain to feel the power of an incredible waterfall. What a beautiful experience.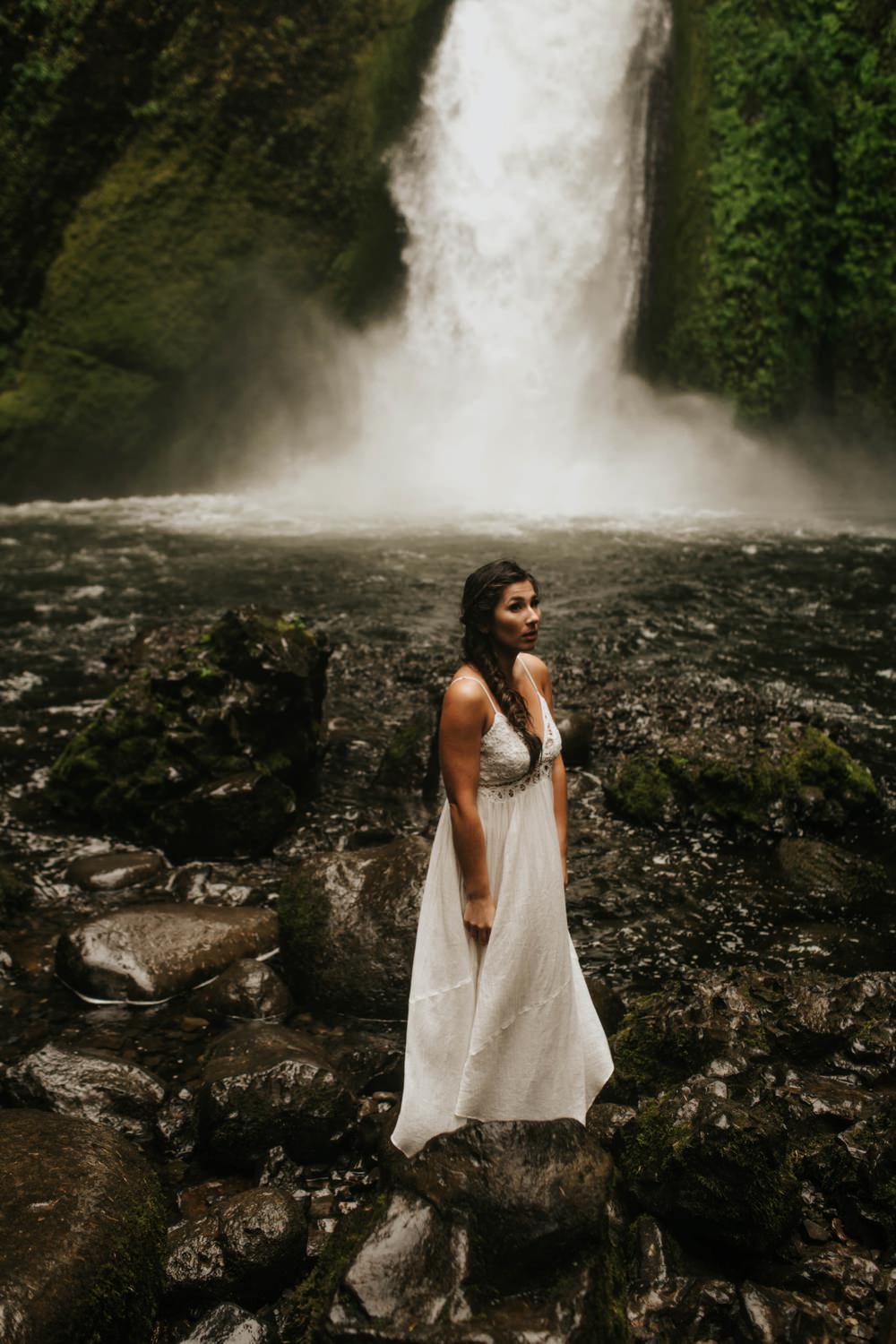 xoxoxo