---
MEREDITH + ERIC
---
Meeting in Canada, falling in love in Berlin on New Years Eve, getting engaged on an island in the British Colombia, and marrying in the hills of Los Alamos, California this July – you could say this duo has a pretty dreamy life together. (Because, well, they do)! Merry shared the story of their proposal and it literally gave me chills to imagine what this special moment felt like: 
"He recently proposed to me in BC and it was the most special getaway yet. We were in a little cabin in Sooke right on the ocean. We went to a nearby beach and there was mist off in the distance covering the mountains. It had finally stopped raining and he got down on one knee! There was no reception on the island so we kept the secret to ourselves for a couple of romantic days and told our family on the ferry ride back to the airport."
Are you dreaming with me, yet? 
Shooting with Merry + Eric was also a dream. We met up at Elysian Park in Los Angeles and talked about production + acting (Eric is an actor/restaurant Manager and Merry works in production) while adventuring through this gorgeous park. Their creative visions are vast and their love for one another, so passionate and fun-loving. Getting to follow them around and capture their relationship was effortless. This, no doubt, leaves me thrilled for their wedding at the vintage 1880 Union Hotel in July. We are gonna make magic.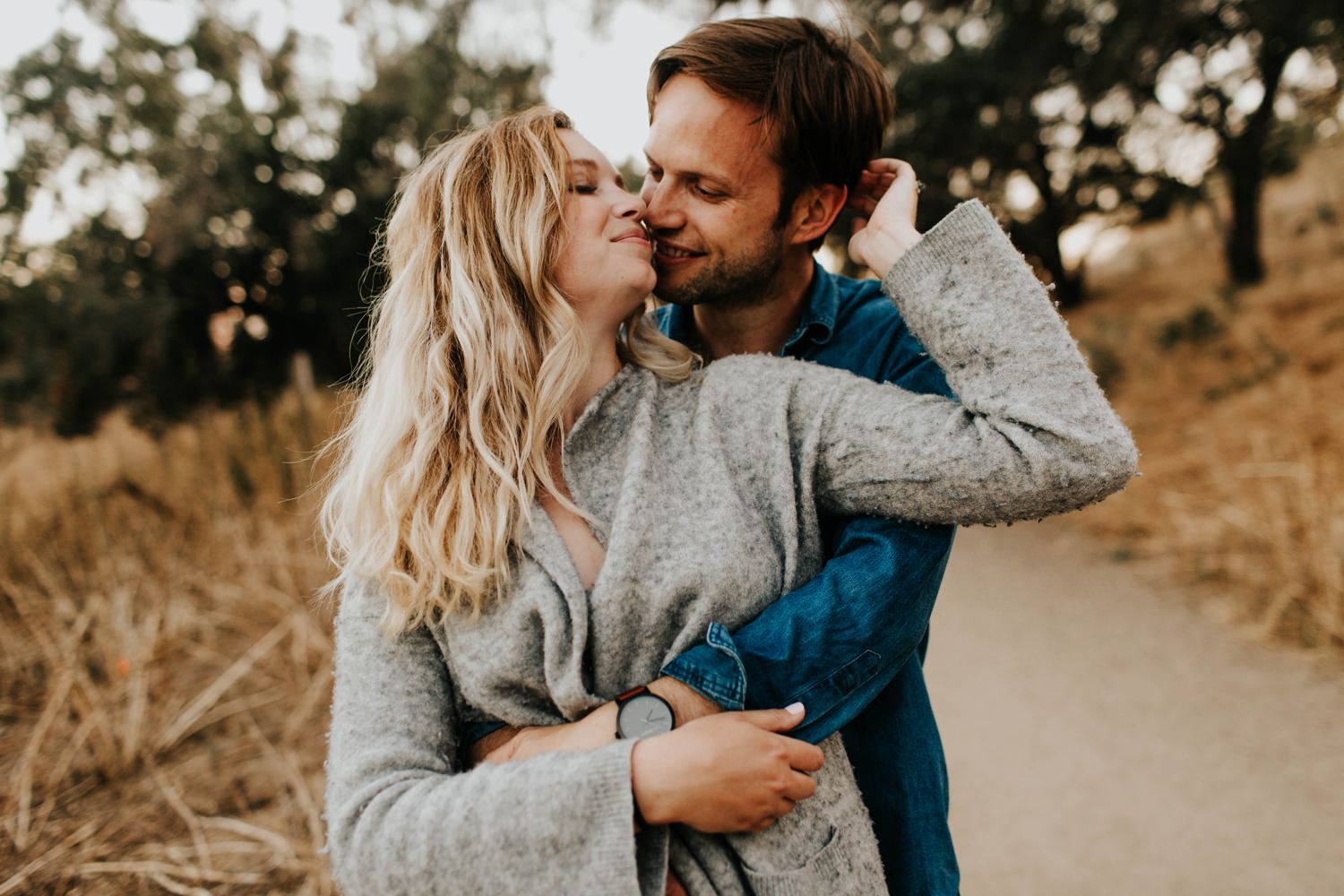 xo Alex